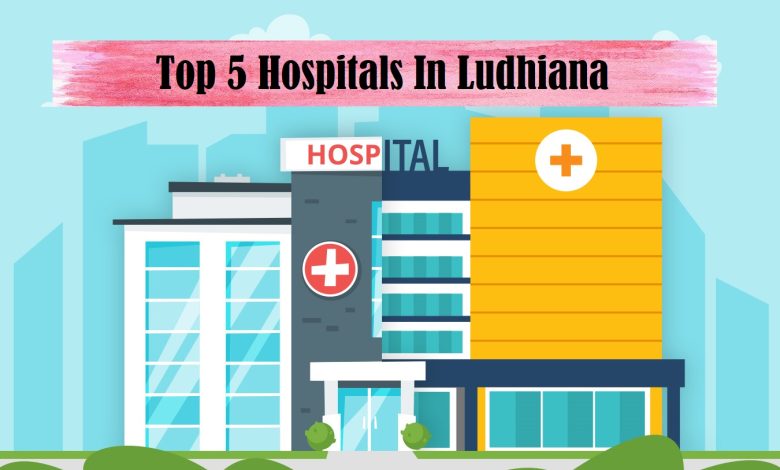 Who wants to live a healthy life? Of Course we all. We give our best to live fit and disease-free. However, uncertainty can happen in time. We don't have any control over it. Sometimes such health problems hit life that is unavoidable and needs immediate medical attention. But thanks to the advancements in the medical field. By knowing the top medical facilities in prior, you can save your and your loved one's life. This article is all about the top hospitals of the largest city of Punjab, i.e., Ludhiana.
Ludhiana is full of top private as well as government multispeciality healthcare centers. Many patients visit this city every year to get rid of severe and complex health problems. More of it, it is a hub of medical colleges and attracts hundreds of medical students. However, CMC and DMC come to the forefront of most people's minds when they think of the best hospital in Ludhiana but, there are several other healthcare centers in the city. Here we are going to put light on the top 10 hospitals of Ludhiana. Let us start without wasting time.
Fortis is a well-known name in the healthcare industry. Its branches have been established all over the country. It started serving the people of Ludhiana in 2013 but was officially inaugurated in January 2014. Fortis hospital Ludhiana is equipped with 259 beds and an extensively skilled team of specialist doctors. It offers a wide range of treatments. You will find a gastro surgery unit, mother & child care department, breast clinic, and spine clinic here. In addition, Fortis provides 24X7 emergency services to the patients. It is one of the leading healthcare centers of not only Ludhiana but also of the country.
The Fortis hospital Ludhiana is located near Radha Swami Satsang Bhawan at Chandigarh road.

If you or your close friends are suffering from heart problems, it is best to visit SPS Apollo Hospital Ludhiana. It is one of the best cardiac hospitals in Punjab. Equipped with the best cardiac surgeons, it has become one of the most revered hospitals in the territory. Above all, this healthcare center offers world-class facilities and utmost care to the patients. The doctors of SPS hospital Ludhiana specialize in performing kidney transplants, liver transplants, GI surgery, etc. You will also find Gynecology & Obstetrics, Gastro Sciences, ENT, and Orthopaedics department here. It is located at Sherpur Chowk at Grand Trunk Road.
Ayaki is a super speciality hospital that is part of Aulakh healthcare. World class equipment, labs, and medical professionals are in association with the medical facility. On the top, this healthcare department aims to provide world-class surgical treatment in Ludhiana. You will get the following services at Ayaki Hospital Ludhiana.
IVF & Infertility treatment
Joint Replacement
Dental Care
Hair Transplant
Bone Marrow Transplant
Heart & Liver Transplant
Bariatric Surgery
Brain & Spine Treatment
Don't forget to make an appointment with the clinician before visiting the hospital. It is located in sector 39 A, Plot number 1, Ludhiana.
Kalra Multispeciality Hospital
Next in line is Kalra multispeciality hospital Ludhiana. It is one of the oldest ENT centers in the city, established in 1999. It has the latest equipment and most skilled as well as qualified physicians. You will find experienced pediatrics, gynaecologists, obstetricians, radiologists, and dentists here. Furthermore, this hospital also offers speech therapy and hair plant services at Kalra multispeciality hospital. Apart from this, deluxe AC rooms are also available for the more comfort of patients. It is situated at Baba Than Singh Chowk on Shingar Cinema road. 
Mohandai Oswal Cancer Hospital
It is one of the best Oncology hospitals that the government of Punjab recognizes. Mohandai Oswal caters the cancer patients of Ludhiana and the nearby districts. It was built in 1984 in remembrance of Mohan Dai Oswal, the spouse of Vidya Sagar Oswal.
The hospital was only giving the affordable cancer services in the start. However, with time, Mohandai started giving other treatments also. Rooms are fully air-condition and 300 beds facility is available right now. You will get deluxe and semi-deluxe rooms here. If your budget is pretty low, you can stay in the general ward, i.e., quite affordable. It is located on Delhi Jammu Highway, Ludhiana, just 500 meters away from Sherpur Chowk.
The Bottom Line-:
Although Punjab is well established state and there is no absence of hospitals or any kind of healthcare facility except these, Ludhiana serves the best medical sources and treatments like the top rated hospitals explained above. People prefer to come to Ludhiana and get treated in the top rated hospitals fitting in all the parameters like they are cost effective, clean, offering best and all treatments, having the good coordination between the departments, doctors are kind and so. I hope you like the above information and it fulfills your requirement of finding a good hospital in the town. Stay connected to get the latest update and Ludhiana news today.