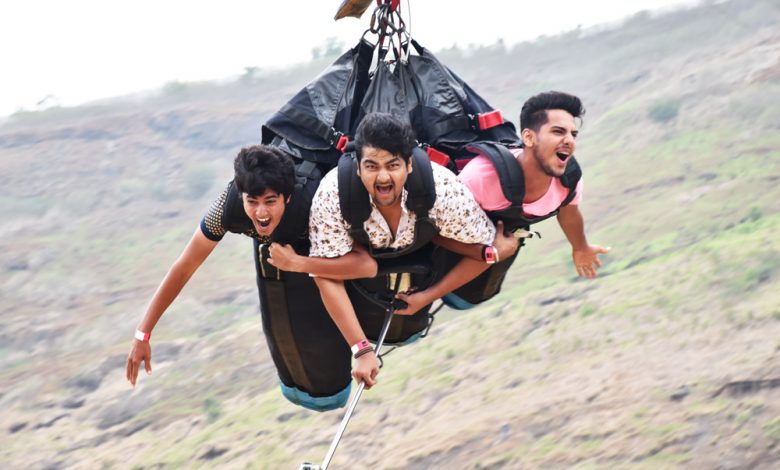 Adventure sports are sports that involve high-risk and special sports gear. These sports are played to experience an adrenaline rush. Adventure sports have many benefits. People like to play adventure sports because when we play adventure sports we face our fears. Playing adventure sports makes us strong-willed. Many people play them for enjoyment and fun. Adventure sports are good for our mental health. Most adventure sports require rigorous muscle work which is why adventure sports are a good way to tone your body as well. When we play adventure sports we learn how to manage tough situations and make new bonds as well. So if you have an adventure sport on your bucket list or if you want to know more about all the different types of adventure sports that are played in India then read below.
Bungee Jumping in Rishikesh: Have you ever experienced a free fall? Because this adventure sport is going to make me feel just that. Located at the banks of river Ganga, bungee jumping in Rishikesh can be your most fun adventure sport to try. In this sport, a rope is tied to your ankle and you are made to jump from a great height while the rope in your ankle stays tied at the height. The fall and the rebound due to elastic causes all thrill. When in Rishikesh you can experience this adventure sport for a cost of Rs1800 to Rs. 3500. The ideal time for bungee jumping is around March and from August to October.
River Rafting in Rishikesh: Another thrilling adventure sport for all water lovers. This sport can give just the right amount of thrill and adrenaline rush. River rafting or white water rafting several double-bladed paddles and oars. In this type of adventure sport, an inflatable raft is made to go through the white water. Rishikesh you can experience different grades of river rafting from first to fifth which rank in the order of difficulty. The cost of River rafting in Rishikesh varies from Rs. 600 to Rs. 3000 according to the grade of rafting you choose.  You can also save up on your travel to Rishikesh with the latest Abhibus coupon code from couponscurry.com.
Rock Climbing in Kullu, Himachal Pradesh: Himachal Pradesh is one of the best places for adventure sports. And this is yet another great adventure sport that you can enjoy when you visit Himachal. If you are in love with rock climbing then this will be your best adventure for sure. Sar Pass is Kullu is located at a height of 14000 ft which makes it a perfect height for all beginner rock climbers. So if you want to try the Himalayan terrains then this can be your perfect adventure sports place. The best time to visit Kullu is from May to October. The average cost of Rock climbing in this area is around Rs. 8500 to Rs.12500.
Skydiving in Maharashtra: This adventure sport is only for the brave hearts and it is usually over the top of all the adventure sports in skydiving. A person is made to fall from thousands of feet in the sky with a parachute attached to them. In India, you get to experience this adventure port in Maharashtra Ambey valley. This place offers skydiving all year long and the aerial view from Ambey valley is phenomenal. Before attempting this adventure sports training given to the tourists and all the safety gear is provided to them as well. The approximate cost of this adventure sport is around Rs. 25000 to 30000.
Caving in Meghalaya: If you are an explorer who loves to visit old parts and discover new things then this can be the perfect adventure sport for you. this adventure sport has evolved in India from a long time place where you can find the longest games of India that have not been discovered yet. If you want to experience raw earth, beauty, and depth of nature then caving can be an adventure sport for you. The ideal time to visit Meghalaya for caving is from November to March. It costs around Rs. 5000 to try this adventure in India.
For more information read here.
Scuba diving in Andaman: If the underwater world inspires you and makes you curious then this can be the best adventure sport for you. In the deep sea of Andaman, you can experience underwater life like no other. Scuba diving in Andaman, near an active volcano, can be the best adventure of your life. You can try this adventure sport for one short dive is around Rs.7100.
And now you can save big on your travel with all the latest redBus discount coupons that are listed on couponscurry.com.