Did you know that there are around 35 countries in the world that mine diamonds? Although these countries don't have the same quality of diamonds, they can still come up with high-quality gems.
It's not easy to find the best diamonds, and it takes a long process before the mined ones reach the jewelry store. However, the long wait is all worth it when you finally see how they sparkle.
Although there are lots of diamond mines in the world, Australia (particularly the Argyle mine) is one of the well-known countries when it comes to discovering high-quality gems, especially the Argyle pink diamonds. Unfortunately, in November 2020, the mine closed because it can no longer deliver the expected quality of diamonds it can produce.
So if you want to know other countries where you can find high-quality diamonds, then don't hesitate to check the list below!
1. Lesotho
The Kingdom of Lesotho, although a small country, is rich in diamonds. They may not produce diamonds regularly, but they still have high-quality ones. The most popular mine in Lesotho is Letseng. Did you know that the Graff Lesotho Pink diamond was found in the Letseng mine? It's one of the rarest pink diamonds, and the most expensive among all diamonds mined in Letseng.
Letseng is also known as the world's highest diamond mine. It's more than 3,000 feet from sea level, and also produces large diamonds. According to experts, Lesotho produced its highest number of carats in 2014 which costs around 300 million dollars.
2. Namibia
In 1908, the mining of diamonds started in Namibia. It started when a railroad saw a tiny diamond in the desert. From that moment, people searched for more diamonds until they were hooked on finding more, so they created a mine.
Fast forward to the present, Namibia is now known for being the deepest underground diamond mine with over 140 metres deep in the sea. But although the diamonds travel far away, the quality is still exceptional when it reaches the wearers.
3. Congo
Did you know that the Democratic Republic of Congo was the top three largest producers of diamonds for many years? Unfortunately, years passed and the number of diamonds discovered in the country declined. However, it's also known that only a small part of the country has been discovered for diamond mining, and a huge part is still left untouched.
As of today, the Democratic Republic of Congo produced more than 3 million carats of diamonds, and will continue to find more precious stones.
4. South Africa
Have you ever heard of The Cullinan diamond? It's one of the most popular and precious stones in the world, found in South Africa in 1905. As of today, this diamond costs around 400 million dollars.
Since the discovery of The Cullinan, South Africa became one of the most well-known countries where different sizes and shapes of diamonds are discovered. Before, diamonds were underrated but South Africa introduced them to mainstream consumers.
5. Angola
An estimate of 7 million carats of diamonds is produced in Angola. This country is also known for having an extensive supply of diamonds, which started over a hundred years ago. In 2016, a 404-carat diamond was found in Angola. It was recorded to be the 27th biggest diamond in the world.
Meanwhile, if you love pink diamonds, 15.2 heart-shaped pink diamond was discovered last 2020 in Angola. It was the right moment for this diamond to resurface the earth since the biggest pink diamond mine closed its doors.
6. Canada
Today, there are four active diamond mines in Canada. Although the first diamond mine opened in 1998, Canada is still one of the most well-trusted countries when it comes to diamonds.
Although Canada diamond mines are young, a yellow diamond with 552 carats was discovered in 2018.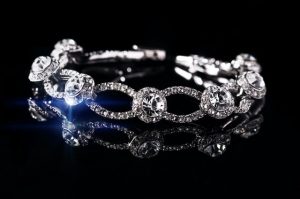 7. Botswana
In terms of the volume of manufactured diamonds, Botswana comes second from Russia as of 2020. It's also one of the well-trusted countries of the famous Dae Beers Diamond Company. You can find different shapes, sizes, and even fancy-coloured such as green, blue, and pink diamonds in Botswana.
8. Russia
Did you know that Russia is known for high-quality diamonds? As it's the largest producer of diamonds in the world, there's no question that the quality is consistent. Alrosa is the primary mine in Russia which supplies around 90% of its yearly production.
At present, Russia supplies more than 30% of the world's diamonds with around 23 million carats.
So the next time you want to purchase your diamonds, you know where to find the high-quality ones. Moreover, you can also choose the kind of diamonds you like based on what each country can offer. Let us know your best bet when it comes to high-quality diamonds by leaving a comment below!