Business
Small Business Ideas to Get You Started in 2022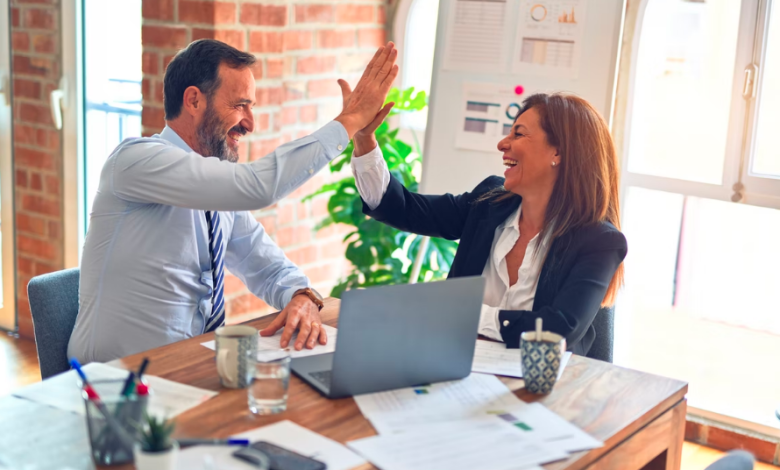 For many budding entrepreneurs, having their own online business that promises financial security and stability is a pipe dream. We've compiled this list of the best online small business ideas to help you build your own internet business and enjoy the flexibility and freedom that comes with it. None of these internet business concepts require a physical retail store, and some require only a service rather than a tangible product.
The best small business ideas
Given the exponential growth of the industry and technology, there is an online shopping business concept for everyone, regardless of expertise or previous work experience. Starting an online business is one of the fastest, easiest and most cost-effective ways to start a business, especially since all you need is a laptop and an Internet connection.
Working from home is becoming more common in business cultures around the world, inspiring entrepreneurs to take control of their careers and start their own businesses.
Amazon Store
Amazon is used by nearly 200,000 businesses to generate more than $100,000 in sales each year. Even with little money and a single product, you can start selling on Amazon. You can also customize the design and layout of your Amazon storefront. You can also have Amazon fulfill your orders and ship your goods for you.
The fee structure is subject to periodic changes and varies by product and country. In the United States, for example, an Amazon seller was recently charged a "referral fee" of about 15% of the sale price. In addition, the seller is charged a fixed monthly fee of $39.99 for a professional sales plan or $99 per product in the individual plan. Amazon Fulfillment (also known as "FBA") typically costs per item shipped, but there are other costs as well, such as long-term storage fees.
Customers will most likely find you through Amazon's search engine if you carefully build your business model and product selection. You can also pay Amazon for more advertising and presence on the site, but make sure this is cost effective for you.
Consider doing your own digital marketing in addition to Amazon, such as through your own website, social media, email marketing, or online advertising.
Professional Photography
Photography can be turned into a business in many ways. Portrait photography, commercial photography for businesses, real estate photography, and wedding photography are all options. Providers of stock photography allow you to sell your photos. You can also be a photojournalist or sell your great photos in the photo art industry.
When we wanted to have our children photographed, we went to a local portrait photographer who used a room in her home as a studio. She charged a high fee, but the stunning photos were well worth it. The right lighting, positioning and a smile make a big difference!
A common misconception is that anyone with a smartphone can be a fantastic photographer. However, the photos I have taken show the opposite! So if you're not a fantastic photographer, you might want to take some classes to improve your skills.
You can start your photography business as a sideline, but you need to take it seriously if you want it to be a real business and not a pastime. So create a business plan outlining the types of customers you want to target, the services you want to offer, your marketing message, the packages and prices you want to offer, and how you want to get your marketing message across to your target audience.
Bike Rentals/Bike Repairs
Let me tell you about my first business, a story with important lessons for any business you are thinking of starting.
I started working at Bob's Rent-A-Bike when I was 19 years old and spending my summers in college. Since I had no idea what I was doing, it was a little scary. I took my entire savings – just $1,000 – and bought as many used bikes as I could.
Then I rented them from a motel, a gas station and a sporting goods store. My competitors, on the other hand, had already set up better rental stations. They also had brand new bikes. My business was going nowhere because almost no one was renting my bikes.
Its a Hard Working Job
So, unlike my competitors, I tried to provide free bikes to customers at their motels and campgrounds. This went over well with my customers, and my business flourished!
This example illustrates why developing a customized business plan is critical for any business. It's not a great idea to get started with a business by copying what your competitors are doing. You shouldn't simply strive to be "better." Instead, you want to stand out in a way that your customers will notice. In other words, you want to build your business on a true competitive advantage.
To build a business with a competitive advantage, you must first evaluate your market, your target customers, and your competitors, and then look for new opportunities. After that, you need to come up with a solid strategy and turn it into a complete business plan.
Bicycle repair is a well-connected business. Demand is constant and provides a steady stream of income. You can focus on the simpler repairs in the beginning. When I started my bike rental business, I quickly learned how to do simple repairs myself – it's not hard. You can then outsource more difficult repairs to other repair shops and keep a portion of the repair fees.
You might also consider selling bikes. If you work from home, I would suggest focusing on buying and selling used bikes. For me, selling new bikes from home was difficult. However, I have learned that I can often sell used bikes for much more than I bought them for.
Business Consulting
A consulting business can be extremely profitable and satisfying. One of my acquaintances charges up to $1,000 per hour for organizational consulting for small to medium sized businesses. He works about 15 to 20 hours a month as a consultant and spends the rest of his time volunteering for nonprofit organizations and doing outdoor sports like mountain hiking and cross-country skiing. Of course, when you make that kind of money, you don't need to work that many hours to make a good living.
Other consultants I know have excelled in areas such as sales, logistics, human resources, executive coaching, small business coaching, international business practices, Facebook marketing, website strategies, email, accounting, logos and more. I have also hired many consultants for my numerous businesses.
So what are the requirements to become a successful consultant? After working in the field for many years, many choose the path I have seen many others take. They start their own consulting business. By this time, they have not only gained a lot of experience, but also built up a network of industry contacts.
Conclusion
Today, however, I observe that more and more people are becoming effective consultants very early in their careers – even right out of college. Why this change of heart? For one, the digital world has accelerated the pace of change and increased the need for consultants with new skills. Also, web marketing has made it much easier to attract clients.
I've also seen people with less expertise grow their consulting practice and attract new clients by offering attractive package deals for their first project, rather than charging by the hour.
Even if you are an experienced consultant, you should develop a comprehensive business strategy. Clearly define in your plan the value you will add to your clients and how you will promote your work.
Then create a LinkedIn profile that is more of a "sales pitch" for what you can do for your clients than an "attendance list." To look credible, you also need a website. Some of the consultants I know send out regular emails or short bulletins. I would also try to have a presence on industry websites. Then contact them by email, phone, social media and networking.