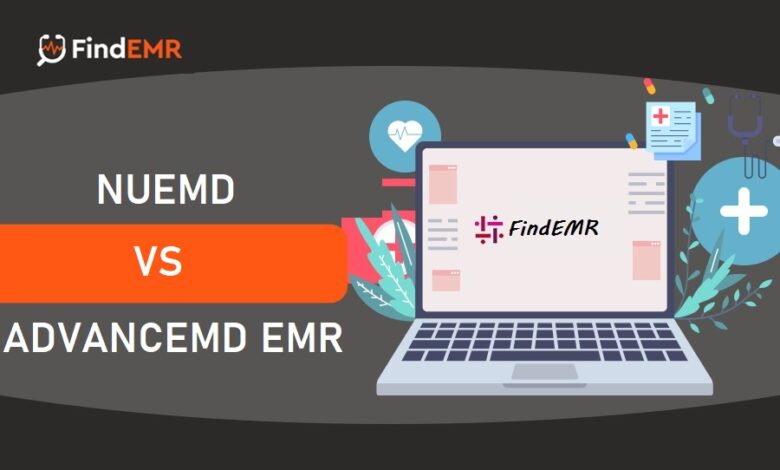 EMR Software is known for improving communication between various health care platforms. Medical practices depend on EMR systems for the organization and management of their clinical and administrative tasks. Therefore, EMR is an integral part of healthcare practices.
NueMD EMR Software
NueMD provides a cloud-based suite of software for all sizes of practices. Practice Management System and Medical billing module integrate with the NueMD EMR Software. NueMD also offers excellent customer support where you can send an instant message to receive timely technical support.
Benefits of Using NueMD EMR Software
Integrated Software
The integration feature in NueMD EMR Software allows you to use all the software employed at your medical practice from one centralized place. NueMD integrates with other software, such as medical billing software or practice management software, which helps you maximize your clinical and administrative operations, all from a single place.
NueMD also offers e-Labs that allow you to connect with your choice of labs. You can order lab tests, attach results to a patient's chart, and share them with all relevant providers. e-Labs improve clinical workflow as they eliminate the daunting task of manually entering data and the chances of making errors. You can also update lab charges and add them to the patient's bill with the help of the e-Labs feature.
Patient Portal
You can efficiently streamline your medical practice via the NueMD patient portal. With the help of the patient portal, the patients can log in and review their health status. The patient portal allows the patients to schedule their appointments, view lab and diagnostic test results, pay bills, and much more. 
Overall, the patient portal streamlines your workflow and allows your patients to communicate with you regarding their health status. Within these portals, patients can review educational healthcare materials as well. 
E-Prescribing
You can simplify your workflow with the help of the e-Prescription feature offered by NueMD EMR Software. You can write prescriptions, check availability, and send them to your patients' preferred pharmacies using the e-Prescription feature.
e-Prescription also helps you receive alerts for drug interactions and allergies. It enables you to process refills in just a few clicks. Other benefits of the e-Prescription feature include improved legibility, reduced errors, and time-saving.
AdvancedMD EMR Software
The AdvancedMD EMR Software works hand in hand with the Practice Management System to provide a comprehensive solution that can help various specialties.
AdvancedMD EMR Software streamlines your workflow with priority tasks such as donuts, patient cards, and a physician's dashboard, which unifies all of your roles. Overall, AdvancedMD helps you create a more personalized experience with your patients.
Benefits of Using AdvancedMD EMR Software
Centralized Dashboard
Get all AdvancedMD EHR reviews & also AdvancedMD EMR offers a centralized dashboard to help you centralize your medical practice processes. The dashboard feature shows everything you need in one place to streamline your workflow. You can quickly shift from one feature to another without having any problems since everything is in one place.
All in all, the AdvancedMD EMR dashboard and its easily accessible features allow you to take care of your practice.
Cloud-based Software
AdvancedMD Software works on nearly all platforms. You can download the app on Android or iOS, use it on your Windows or MacBook, as it is easily accessible on every device. The cloud-based characteristic makes AdvancedMD more user-friendly because you can use it on any device without any problems.
Claims Scrubbing
Filing claims is perhaps one of the most critical aspects of medical practice and a part of the setup that can create the most problems. You can, however, avoid this problem considerably with the claims scrubbing feature in AdvancedMD EHR.
The AdvancedMD Software automates most of the claims filing process, which allows you to reduce the number of errors you could otherwise have made when filing claims. Hence, with the AdvancedMD EMR, you don't need to worry about claims. 
AdvancedMD EMR vs. NueMD EMR Pricing
The EHR cost depends upon several aspects, including features, integrations, and support. You need to analyze each factor before making a purchase.
Both software offers a monthly subscription model. AdvancedMD price starts at $729 per provider per month, including the EHR and Practice Management System, whereas the NueMD standard package starts at $149 per provider per month. 
Our Two Bits
Selecting an EMR Software depends upon your specialty and the size of the practice. Before making a purchase, it is crucial to consider the features and functionality of the software. The Best EHR should support your healthcare processes, workflows, and needs.  
We cannot decide whether you should opt for AdvancedMD EMR Software or NueMD EMR Software, but we can help you make your own decision. We suggest you read as many user reviews as possible to get a clearer idea about the software. You can also schedule a demo with the vendor to help you make a more informed decision.