If you're planning to visit a country with picturesque rolling hills, medieval castles, quirky storefronts, vibrant pubs, and friendly, high-spirited locals, then Ireland must be included in your bucket list. 
However, there are a couple of mistakes tourists make during their first time in the lovely Emerald Isle. While they're mostly innocent blunders, these mistakes may often lead to inconveniences, fines, extra charges, or worse, not making the most out of this beautiful country. 
Listen to the locals: Here are the top 10 "don'ts" when visiting Ireland. 
1. Don't visit Dublin and forget everything else
Dublin is amazing — they've got Trinity college, Guinness storehouse, museums and galleries, heritage sites, and a wide array of pubs with great drinks and live music. However, there's more to Ireland than its capital city. There's so much beauty to see, like the Cliffs of Moher in Co. Clare, the vibrant festivals in Galway, the medieval architecture in Kilkenny, the jaw-dropping Atlantic Ocean views in the Ring of Kerry, and the charming towns in the countryside. 
Related: Killarney Travel Guide: 5 Things To Know Before Visiting Killarney Ireland
2. But don't attempt to visit everything in a short period
Don't ruin your travel experience by attempting to see all of Ireland in one go and rushing from one place to another. Though it's a small country, it's packed with plenty of man-made and natural wonders that you just can't cram into one weekend. 
Take your time. Travel slowly. Pick a region to focus on: 
Northern & Western
Border Region: Cavan, Donegal, Leitrim, Monaghan, Sligo

West Region: Mayo, Roscommon, Galway, and Galway City
Southern
Mid-West Region: Clare, Tipperary, Limerick City & County

South-East Region: Carlow, Kilkenny, Wexford, Waterford City & County

South-West Region: Kerry, Cork, and Cork City
Eastern and Midland
Dublin Region: Dublin City, Dún Laoghaire–Rathdown, Fingal, and South Dublin

Mid-East Region: Kildare, Meath, Wicklow, Louth

Midlands Region: Laois, Longford, Offaly, Westmeath
3. Don't assume everything's expensive
While it's common knowledge that Ireland isn't a cheap place to visit, things are even more expensive in Dublin, its bustling capital. Travel outside of the city, into the rural areas, and you'll find cheaper hotel accommodation options, dining places, attractions, and other travel costs. 
4. Don't drink in public places
Ireland is the birthplace of world-famous liquors like Guinness stout, Smithwick's red ale beer, and Jameson Whiskey. It's also known for its bustling pub culture and energetic locals. So it's safe to assume that it's okay to drink wherever and whenever you feel like it, right? WRONG. 
You can get a fine for doing so. If you're planning to skip the pubs and opt for store-bought beers instead, drink them in your hotel—not in the park or the streets. 
5. Don't be offended by the swearing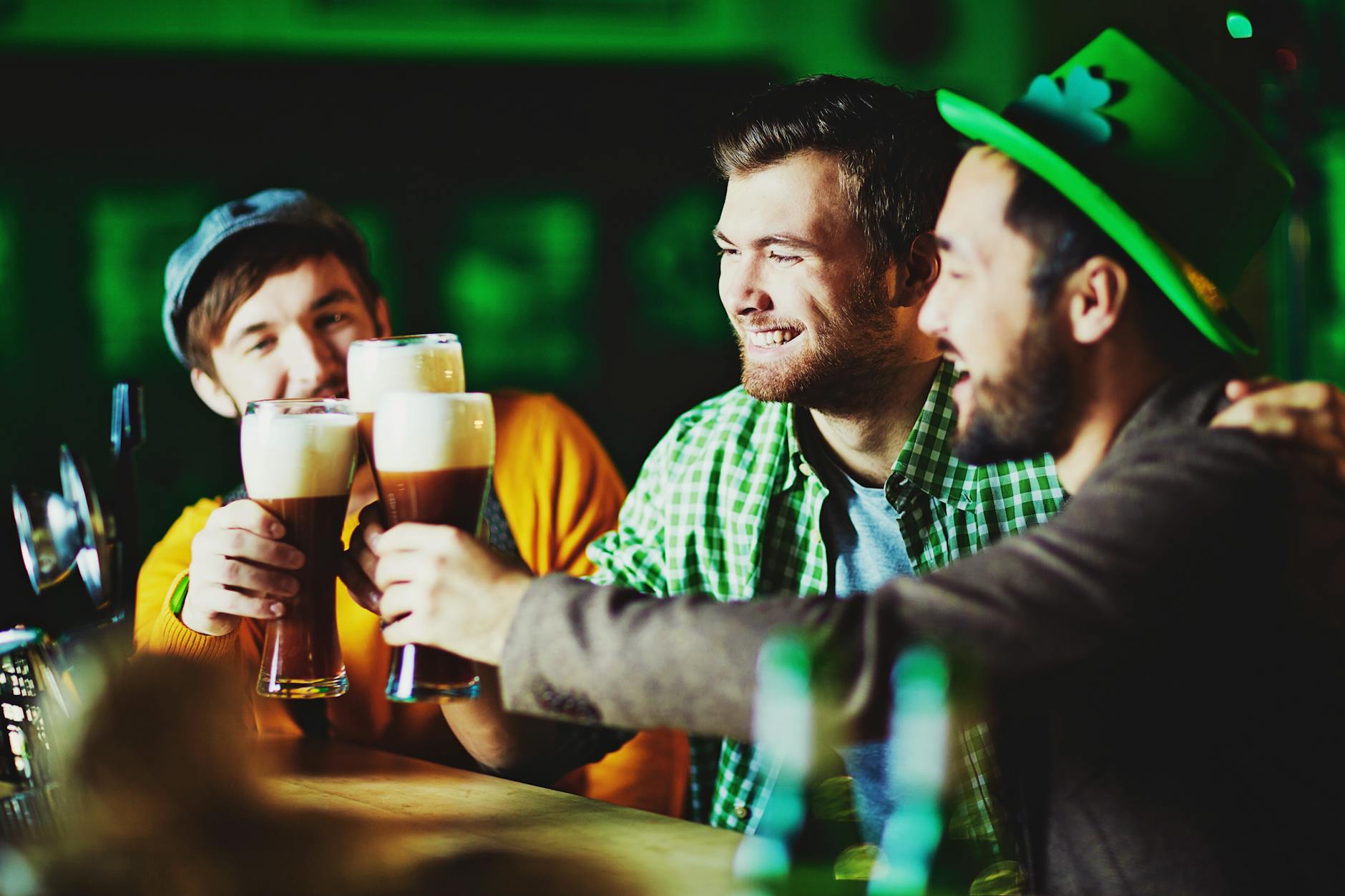 The Irish are some of the most polite people you'll ever meet. You'll hear a lot of "please", "sorry", and "thank you" during your trip. However, you'll also hear a lot of cursing. 
Irish people love to cuss…and it's nothing to be offended of. Think of it more of a verbal tic than a sign of aggression — a part of their culture that adds a bit of color to their language. 
6. Don't hesitate to give Irish food a try
If you've been reading food and travel blogs about Ireland, you might've seen the Irish cuisine's bad reputation: that everything's cabbages and potatoes. The good news is the foodie revolution has arrived in Ireland, Even the traditional Irish foods are marvelous. 
Try the hearty Irish stew, made with lamb or mutton, Shepherds pie, and the Ulster Fry (Full Irish breakfast made of bacon, eggs, sausages, black pudding, potato bread, and soda bread. Check out the many restaurants and pubs that use fresh, high-quality ingredients. 
Dairy products are also top tier in Ireland, from melt-in-your-mouth cheese and butter to heavenly milk chocolates.
7. Don't forget to look right when crossing the street
Like in the UK, people in Ireland drive on the left side of the road. So be mindful when crossing the street and look to your right-hand side to avoid accidents. 
8. Don't rely on the forecast
Just because the forecast is for a sunny day doesn't mean it's okay to leave your umbrellas at home. Rain is unpredictable in Ireland. Be sure to have an extra layer, waterproof jacket, and waterproof pair of shoes. 
9. Don't expect an automatic transmission car
Renting a car is highly recommended to see the beautiful countryside and discover some hidden gems. However, car hires in Ireland are in favor of manual transmission or stick shift cars. While you can find an automatic, they often come with a hefty extra charge. 
10. Don't take the kids to the pub, past 9 PM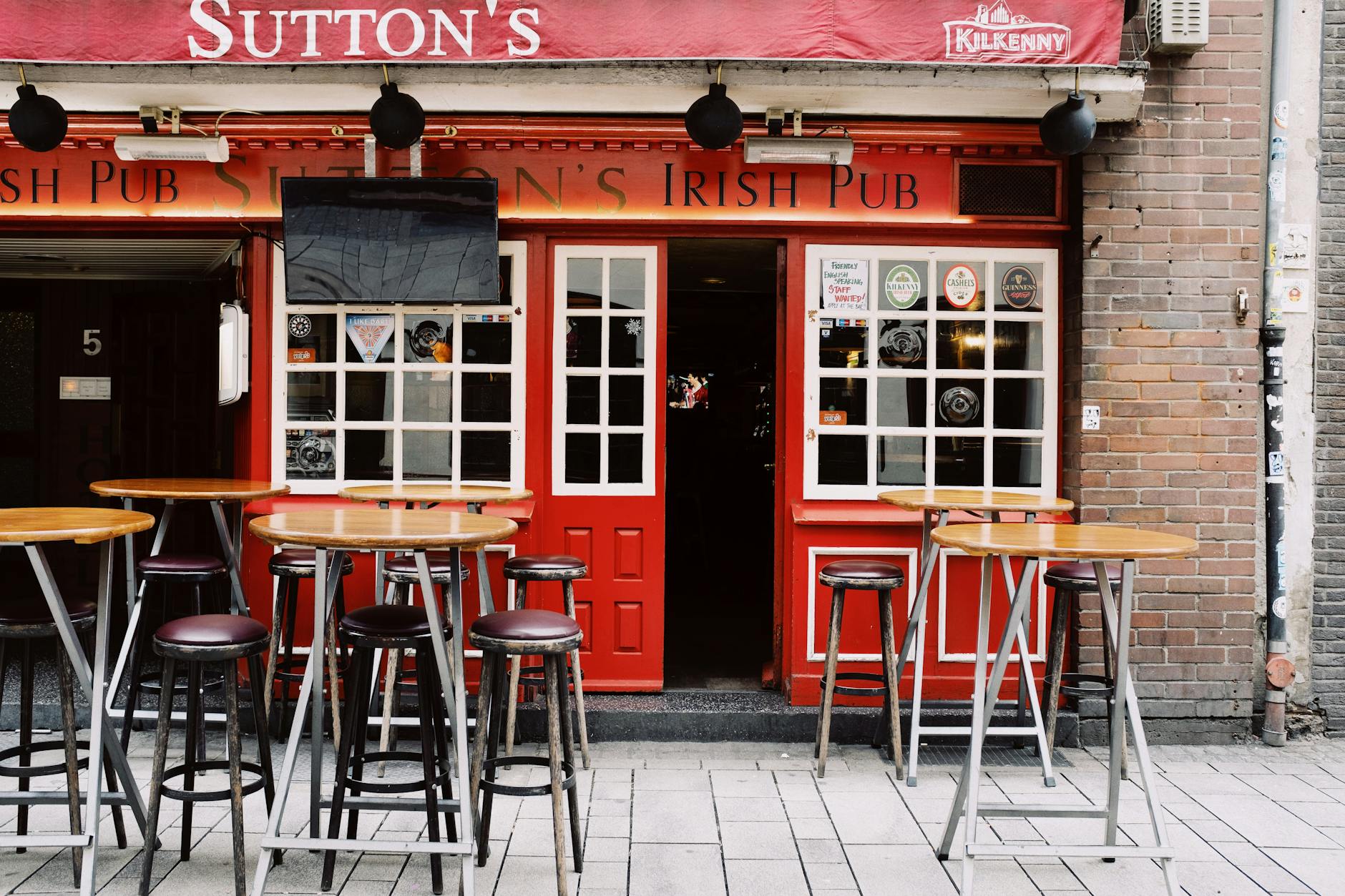 Pubs aren't just for singles and couples who'd love to drink pints of beer while listening to live Irish music — they're for families with kids too, since they provide delicious meals in generous servings. Pubs, however, have a curfew for kids. You can take your kids to dinner but go earlier since they shouldn't stay at 9 pm or later. 
Author Bio: Carmina Natividad is a web content writer during the day and a foodie, musician, coffee connoisseur, and plant mom when her day shift is over. She enjoys sharing her insights about travel, food, and lifestyle.