Real Estate
Explaining The Benefits Of Investing In A Property in Hinjewadi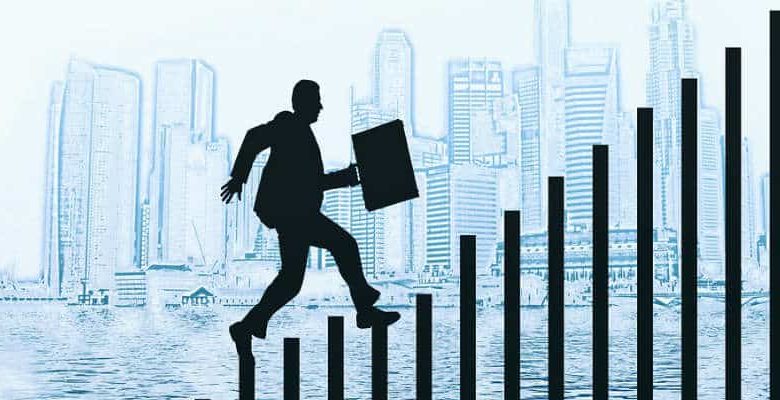 Hinjewadi, one of Pune's most active IT centres, has seen a surge in consumer demand once again. It's not unexpected, given that the majority of IT/ITeS companies are located in the neighbourhood, causing the area's residential demand to skyrocket. The neighbourhood, along with other nearby areas, is located in the west of Pune and has seen little change in the values of property in Hinjewadi.
Price Change:
Price patterns, in addition to demand, influence investment choices. The price of ready-to-move-in properties in Hinjewadi fell by 0.5 per cent.
Similarly, there was a 0.1 per cent drop in under-construction buildings. Despite the fact that the price drop is not significant, every penny counts for consumers. As a result, potential investors considering investing in Hinjewadi now appear to be getting a good deal.
Flats for sale in Hinjewadi Pune range from Rs 4,580 to Rs 7,000 per square foot. Despite the fact that most budget categories in the neighbourhood and the region saw price increases, one budget category in Hinjewadi, Rs 5,000-Rs 6,000, saw a small 0.1 per cent drop in real estate prices.
In the whole west section of Pune, this price bracket accounts for 7% of home inventory. The decrease in value makes it a little simpler for consumers to invest, while also not scaring away those interested in investing for rental income.
Rental Income:
In west Pune, Hinjewadi has the greatest rental income of 2.9 per cent. This demonstrates that investment here will pay off in the long run in terms of income. Because it is so close to the office hub, there will always be a requirement from office workers. As a result, the possibilities of the rental market thriving here are favourable.
Hinjewadi is already an established area in terms of development opportunities. The area can be categorized into two sections: the Maharashtra Industrial Development Corporation (MIDC) region, which is currently being expanded in stages, and the rural regions encircling MIDC.
The region's lack of civic facilities and well-developed roadways keeps high-end purchasers away. Basic services such as water and power are in low supply. Bus and auto service is frequent and well-liked by the locals.
Top Reasons to Invest:
Hinjewadi has grown into one of Pune's major IT centres. Wipro, Infosys, HCL Technologies, Tata Solutions, and other enterprises are located there. In Hinjewadi, IT and ITes firms take nearly 85 per cent of office space. Hinjewadi accounts for 60% of Maharashtra's overall IT exporting and employing over 400,000 people. The IT industry has provided the real estate industry with a major boost, which would only continue to develop in the years.
Hinjewadi has very well basic infrastructure and is well-connected. It features well-maintained roads and convenient public transportation. Hinjewadi had a huge shift in prosperity after the Maharashtra government implemented the IT-ITes policy in the 2000s. It expanded in huge leaps as companies started to invest in the neighbourhood, and it now has excellent infrastructure that is constantly improving. As a result, the value of real estate skyrocketed. As the need for housing grew, so did the number of new projects in Hinjewadi.
It is a well-known truth that thousands of fresh people arrive in Pune nearly every day. These are generally working folks who have relocated to Pune in search of work and will finally settle here. This is why it is critical for people to live near their place of employment. Pune's traffic woes are well-known, and as a result, individuals choose to live near their workplace to reduce commuting time.
One of the most significant advantages of residing in any of the Hinjewadi residences is the ease with which you can manage work and life. Hinjewadi is the most prominent of the new areas emerging in Pune's real estate market. The ease with which one may combine work and life is the explanation for this.
It comes as no surprise that all of Hinjewadi's residential construction has great connectivity. Public transportation is always accessible here for quick access to everything. There are also a number of schools, universities, and clinics in the area, as well as leisure centres, supermarkets, and cafes. This makes it a popular hangout spot for young individuals who want to let their hair loose.
The IT centres in Hinjewadi have drawn the brightest specialists to Pune. This working-class neighbourhood is made up of young and middle-aged people who are looking for apartment complexes that will support their lives while also allowing them to maintain a work-life balance. As a result, their quality of life aspirations in Hinjewadi has significantly improved in the real estate industry, particularly in terms of building and design.
Hinjewadi also has three stages in the IT sector, with a fourth phase being planned. As the IT sector expands, more job possibilities will emerge, resulting in increased migration and housing demand. As a result, now is the best moment to invest in Hinjewadi since such a future looks promising and will undoubtedly pay off well.
Increase in Rental Income –
Hinjewadi is one of the city neighbourhoods that has seen substantial growth in demand for business and residential properties.
The constant increase in demands for commercial properties has resulted in an increase in the rental income of all the premises nearby. Hinjewadi has managed to attract the interest of several newbies to this section of town, and for worthwhile purposes.
The ever-increasing popularity and demand in this region may be attributed to a number of things, including its advantageous position and simple and convenient access to many of the city's key areas. Hinjewadi Real Estate has a bright future ahead of it, and any investor may expect excellent returns on their investment.
Final Words:
One may always acquire great exposure at Hinjewadi, with the added benefit of the prospect of encountering like-minded people. This area's optimal development will provide everyone with top lifestyle advantages.
You can always anticipate acquiring a lot of exposure in this section of the city since there is a lot of precedence for meeting like-minded people from many walks of life. Because of the area's accessibility and optimal development, residents may expect unrestricted access to a variety of high-end living activities.