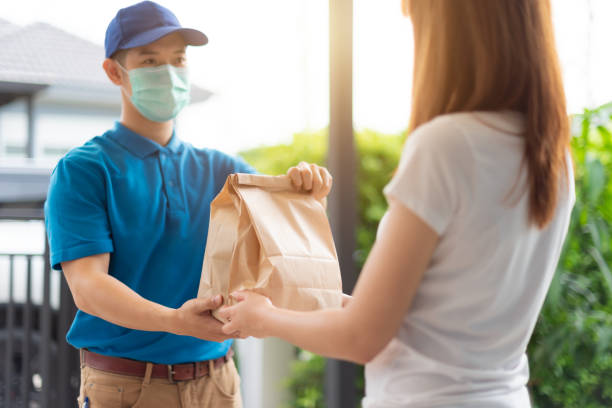 Swiggy is undoubtedly the architect of India's food delivery revolution. The on-demand delivery app has grown by several leaps and bounds since its launch in August 2014. The Indian startup earned a whopping Rs 2776 crore in revenue in 2020. Importantly, it partnered with 100,000 restaurants. Currently, it possesses an army of more than 200,000 delivery executives. With the help of an App like Swiggy, users can benefit regularly.
The Indian online food delivery industry will be worth $21.41 billion by 2026. The booming sector will grow by a high annual rate of 28.94% for the next 5 years. Hence, it is the right time for entrepreneurs to create an app like Swiggy.
How will the "Order Direct" feature benefit Swiggy?
Swiggy introduced a new option called "Order Direct" in Mumbai recently. It will impose a base fee along with a budget-friendly delivery fee for delivering food directly from restaurants to customers.
Eateries will get advantages like flexible discounting, instant access to the data of customers, and lower commission per order (2.5% to 4%). They can easily discover new food buffs instead of depending on the real-time information collected by Swiggy.
The Swiggy platform has also discussed the "Order Direct" feature with the National Restaurant Association of India (NRAI). It will continue to provide high-end support for delivery, logistics, order tracking, and payments.
Eateries and fast food outlets will have their own menu page link on the Swiggy app. They can promote their links on instant messaging platforms and social media networks. Restaurants will generate leads when users click on the specific link and visit the menu displayed on the web page.
Swiggy will levy a 2.5% commission per order along with a 2% charge for using online payment gateways. Further, customers have to pay around Rs 30 as delivery fees. The startup will not charge any commission if customers order food from the link of a restaurant (register with Swiggy Direct).
What is the meaning of a Swiggy Clone App? 
A talented app development company will establish a customized online food ordering and delivery app like Swiggy. The tailor-made Swiggy clone app will help entrepreneurs to pocket hefty revenue soon. Foodpreneurs will benefit from a flexible and scalable business model.
Well-versed developers create easy-to-use Android and iOS apps for customers, delivery personnel, and restaurants. Further, a robust web panel shares real-time information about nearby eateries, offers, and prices.
Moreover, the registration of new eateries and users is approved via the modern admin dashboard. It keeps a close watch over deliveries, order tracking, and payments.
What are the notable features of an awesome app like Swiggy?
An advanced search and filter option – Users can order their cuisines based on their city. Further, they can pick the right restaurants based on availability, discounts, distance from their home, price, and ratings.
They can also select certain options like Best Safety Standards, Healthy Food, Non-Veg Only, Pocket Friendly, Premium, and Veg Only. Customers can choose different cuisines such as American, Chinese, North Indian, South Indian, Thai, Vietnamese, etc. Further, they can filter their orders based on Breakfast, Late Night Cravings, Lunch, and Snacks.
Instamart – Entrepreneurs can offer delivery of essential products to customers within just 30 to 45 minutes. Likewise, users can order baby care products, chocolates, dairy products, eggs, fruits, health and wellness items, meat, soft drinks, and vegetables. Customers will get benefits like heavy discounts and round the clock access to branded products.
Corporate Subscription Plan – Business enterprises can enable their clients and employees to order delicious dishes from the Swiggy clone app. It can be used for events and virtual parties, meal sponsorship, reward, and recognition for workers.
Organizations receive advantages such as automatic monitoring of purchases, flexible ordering for individuals and teams, high discounts, swift redeeming of vouchers and top-ups, and 24×7 technical support.
Help Centre – Entrepreneurs can retain more customers by offering round-the-clock technical assistance. Accordingly, users can sort out issues related to canceled orders, delayed deliveries, payment processing, privacy, refunds, and security. They can contact the Help Centre through email, live chat, and phone.
Live tracking facility – Customers can track the movement of the food delivery personnel from the restaurant till he/she reaches their household. They will receive information about the Estimated Time of Arrival (ETA) of their order.
Multiple payment options – The usage of cash has reduced a lot to prevent the spread of the Covid-19 infection. Hence, foodies can pay for their ordered dishes via credit cards, debit cards, Google Pay, Freecharge, LazyPay, Mastercard, MobiKwik, net banking, Paytm, Sodexo Meal Cards, and Visa.
A Rating and Review System – Customers can rate the quality of the ordered food on a scale of 1-5. They can share photos and videos in case of half-cooked dishes and leaky packages. Moreover, users can post comments about the professionalism of the delivery executives.
Swiggy Super Subscription – Foodpreneurs can impress loyal customers by offering Swiggy Super subscription plans. In specific, food buffs can order via Binge, Bit, and Bite from the leading restaurants.
They will get incentives like "Buy One Get One" offers, the absence of a surge fee during peak demand, and unlimited free delivery of cuisines. Entrepreneurs can provide premium subscriptions for 1 month or 3 months. This will suit both frequent customers and one-time users.
What is the cost of Swiggy Clone App Development?
The total budget of establishing an app like Swiggy is split into numerous phases. It comprises separate expenditure on different stages like
Business analysis
Industry study and market research of food aggregators
Creation of the friendly User Interface (UI)
Development of the Minimum Viable Product (MVP)
Integration of all features in the front-end and back-end
Testing the performance and security of the Swiggy clone
Launching the Swiggy like food delivery app in the market
Conducting massive promotional campaigns to enhance business traction
Further, post-deployment services are available for upgrading the functioning of the Swiggy clone. It includes API integration, digital marketing, fixing glitches and vulnerabilities, maintenance of the mobile apps and the ordering website, software updates, and technical support.
Wrapping Up
Above all, Swiggy will grow strongly in the Indian market in the coming months. It raised a mammoth $1.25 billion in funds from SoftBank and Prosus. Hence, this fresh funding will help the Swiggy food delivery platform to compete with Zomato which is on a high after its successful Initial Public Offering (IPO) of $1.3 billion.
The future of the on-demand food ordering and delivery industry is not just about the dominance of aggregators like Swiggy. Ambitious entrepreneurs can focus on new trends like cloud kitchens, contactless deliveries, drones, home chefs, and plant-based dishes to distinguish from the tough competition.
The revenue earned by online platforms such as Swiggy will skyrocket in the future. This is because of positive trends like enhanced Internet connectivity, an increase in smartphone usage, more preference for ready-to-eat dishes, and a rise in the disposable income of customers.
Hence, break records in the online food ordering and delivery industry by getting the superb Swiggy clone app now. Entrepreneurs will witness a massive surge in average order value, cash flow, and market share soon.