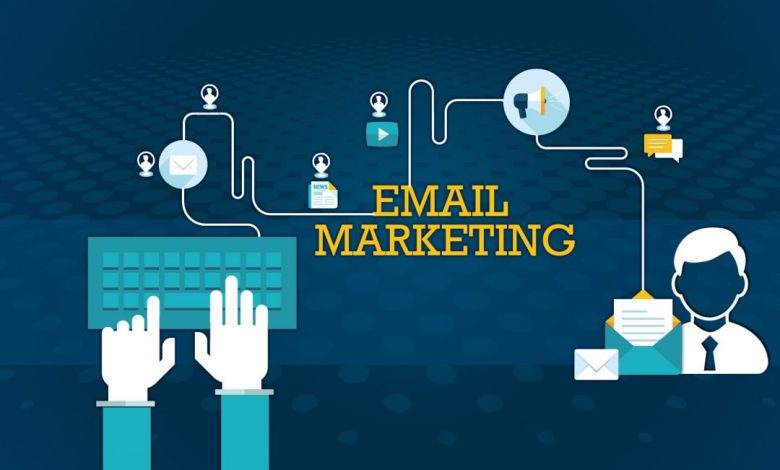 Email marketing is the practice of communicating with customers via email. Because it provides open, dialogical, and interactive conversations, it is a crucial tool for expanding your business in the quick-paced world of online commerce.
Popularity of email marketing can be attributed to its relative simplicity, ease of implementation, and low cost. When done correctly, it can also result in considerable financial gain. The idea behind email marketing is that you, as a business owner, should compile a list of subscribers, clients, and customers who are interested in hearing from you. Then, to keep on their minds and increase sales, you constantly promote to them by email.
Here are 10 methods email marketing can boost the development of your company:
1. Save money from the budget
Save money and the environment! By switching digital, you can save money on postage, printing, paper, and envelopes. Additionally, you can collaborate with a designer to create a unique newsletter template that you can reuse time and time again with an email newsletter, which will help you spread your message much more quickly than with traditional mail.
2. Transform website visitors into paying customers
A major accomplishment for any owner of a small business is building a website.
Do you know how to maximize the return on the time and money you invested in creating your website?
By turning website visitors into clients, you may increase your income. Your website's main goal should be to draw in more visitors. There must be hundreds of people coming to your site. Email marketing can help you turn these visitors into paying clients.
3. Enlarge your audience
By inviting people to join up for your free newsletter and sending them emails on their interests, you can use email marketing to reach a wider audience.
If you haven't made a website investment, don't worry. Email marketing is still a viable option for expanding your audience.
If you run a small flower shop or boutique, you can ask customers for their email addresses so you can send them emails with special discounts and promotions.
Send stunning, expertly written emails to your email list marketing your company. This will enable you to reach more people and keep them informed of your special deals and offers.
Promote new blog entries in each issue of your email newsletter to entice readers back to your website. To draw new readers from social media, repurpose your  material or archive your articles on your blog. To increase exposure and awareness for your brand, share your articles on article marketing and article sharing websites.
4. Make your brand more well-known
Given that people enjoy sharing useful information with their friends and family, email marketing is another crucial strategy you can use to increase brand awareness.
You can develop an email that highlights the advantages of your brand and distribute it to your email list to raise brand awareness for your company. If your leads and customers recognize the value, they will tell their family and friends about your emails. To acquire more deals and coupon codes, you can entice your subscribers to share emails and go to your social media accounts. Hire an digital marketing agency to provide the best digital marketing services in Thane for your business.
5. Drive more traffic to your website
If you operate an online store, you must be exploring various strategies to boost website traffic. Your website traffic can be increased with the use of email marketing. You can make your own email newsletters that you can send to your subscribers with specials and special offers. They will be enticed to visit your website by this.
6. Amplify brand awareness
Include your logo, tagline, colour scheme, and brand images in the template design of your email correspondence to keep your brand name and image in front of your audience more frequently. Even if readers only glance at your brand aspects briefly, it will help to increase brand recognition.
7. Get in touch with your target audience
By regularly communicating with your audience through email marketing, you can stay at the forefront of their minds and at the top of their minds. As a result, they are more likely to use your services, programmes, or goods themselves or recommend you to their friends, relatives, coworkers, and other contacts.
8. Boost your reputation
Your target market's trust can be earned and grown by consistent, high-quality email marketing that is pertinent, on-topic, and full of value. Once you have their trust, it will be much simpler for you to advertise and sell your goods and services.
9. Inform your existing clients
A excellent way to keep your customers informed about business news is through your email newsletter. By letting them know what you're working on and what's happening, you can also keep them updated about the goods, services, and programmes you have to offer them and perhaps persuade them to use you or make another purchase from you.
10. Attract new opportunities
You can create new chances by releasing an email newsletter, including joint ventures, strategic collaborations, media appearances, speaking engagements, and more. The chance could not even come from a subscriber; all it takes is for the appropriate individual to view your message at the right moment.
11. Add other sources of income
You can use your email newsletter to advocate programmes, services, and items as an affiliate for which you have personally used or genuinely believe in exchange for commissions on any resulting purchases. You may also start selling ad space in your ezine after your subscriber list gets pretty big.
12. Intensify your network
Through the use of an opt-in box on a website, email marketing enables you to collect email addresses, which aids in the expansion of your network and list. Visitors who input their name and email address give you consent to market to them and make offers to them via email. Do not forget to advertise your email newsletter on your website, in your speeches, on social media, and in your products.
13. Organize your knowledge about the industry
An ebook, whitepaper, handbook, or even a free audio can be created from a series of articles on one subject that were originally written for your email list and used for content marketing. Test content ideas, subject lines, headers, and more with your email newsletter, then turn your most popular content into an information product or opt-in gift.