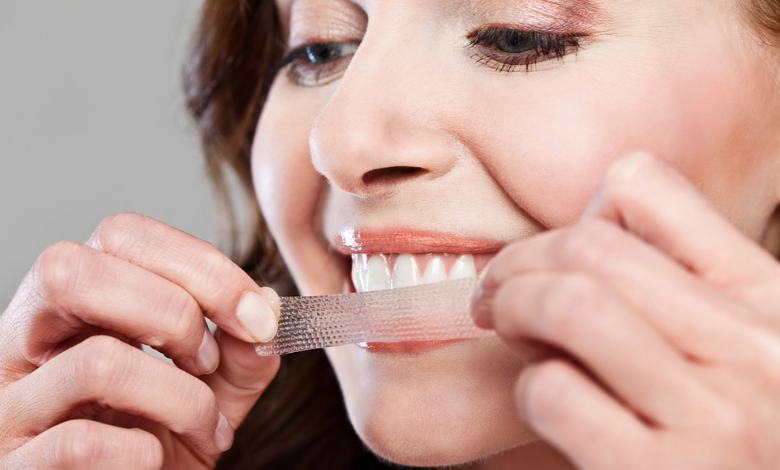 Teeth whitening is a dental procedure that improves the teeth shade and colour. Having pearly white teeth is most people's desire, and with TV stars, movie stars, models, presenters and common role models having white teeth, more people want to have that look. Although most people have naturally darker teeth, they feel conscious about their teeth, preventing them from smiling and interacting freely. People with teeth stains and discolouration also suffer from this problem.
Discoloured and darker teeth shade has many negative effects, especially on self-esteem and first impression. With whiter and brighter teeth, you can have better relationships with people and even get the job you need.
People with whiter teeth have a better chance of leaving a positive first impression and getting a job. Research showed that about 92% of adults believe that a beautiful smile is an asset. About 85% of those involved in a survey said that an unappealing smile makes them less interested in a person, especially the opposite sex, while 75% believed that an unpleasant smile puts a person at a less advantage of having a successful career.
What is teeth whitening?
If you want to whiten your teeth, you would like to know how the whitening process works and achieve your desired result.
Teeth whitening is a dental procedure that improves the teeth shade and colour. It removes discolouration and stains on the teeth caused by tea, coffee, smoking and other teeth stains. The whitening treatment can also improve the natural pigmentation of the teeth.
You can visit your dentist to whiten your teeth, but at-home treatments are also available.
Different solutions are available in the market, which you can apply to your teeth to remove stains and make them whiter. At-home and in-office treatments use similar bleaching agents, but those used by the dentist have a higher concentration of the oxidising agent. With this, the dentist can brighten your teeth by several shades within a shorter time.
You also have the options of visiting your dentist to get custom-made whitening trays for use at home. This whitening option gives a better result than most over-the-counter products. However, they may be more expensive.
Home tooth whitening solutions
The following are common home teeth whitening solutions:
The whitening toothpaste contains bleaching agents in small amounts, which gradually remove surface stains on the teeth.
Teeth whitening strips are thin, adjustable pieces of plastics applied directly to the teeth. Different strips are available – they have different concentrations of hydrogen peroxide and require a varying duration of treatment. The whitening strips require use for about 7 – 14 days.
Whitening strips require application on the teeth for about 30 minutes, once or twice daily. Teeth-whitening strips are an affordable option for improving the teeth shade.
Teeth whitening trays are another common whitening options that give a white and natural result. It takes a couple of days to see results with the whitening trays, and most brands are safe. With proper use, this trays would remove teeth stains on the teeth without damaging them.
To avoid teeth damage or gum irritation, try not to swallow the dentist, rinse your mouth using water, and brush your teeth properly after using the tray.
Teeth whitening pens are a simple solution for removing teeth stains. They are not as uncomfortable as the whitening kits,where you have to use gels and whitening trays for a long time.
You can whiten your teeth with the whitening pens without making a mess. The whitening pen is easy to use and safe. The released whitening gel dries quickly – you can use it anytime and anywhere. It requires a daily application for about 30 minutes and can last for about 30 days.
Although most home solutions are safe, you need to visit your dentist before whitening your teeth.
For a safe whitening treatment, visit this website. You can also call on 020 70434315 to schedule an appointment with the dentist for your treatment.